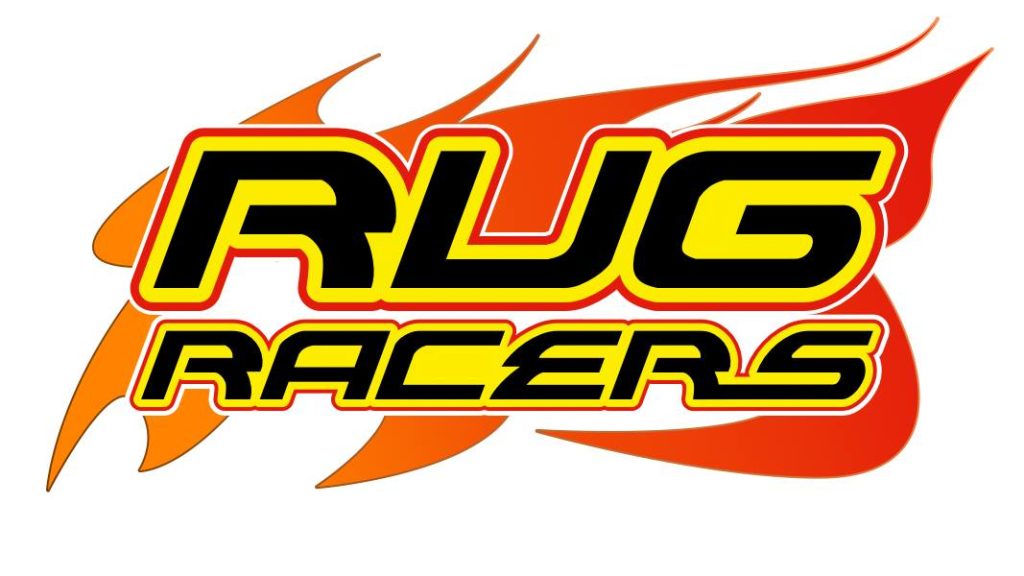 RugRacers Series 2023/2024 Rules
— Sponsorship —
Xray – Title Sponsor
MB Models – FWD Tire Sponsor
Schumacher – TC Tire Sponsor
TI22 – Series Sponsor
RDT Products – Series Sponsor
BattCave – Series Sponsor
Moodyfools – Series Sponsor
— Trackside Shop —
TI22 Will be the present for all rounds to provide your racing needs
— Opening time & finishing time —
Doors will open at 07.30, Practice in heats begins at 08:00 and racing will finish no later than 17.30.
— Food & Beverages —
The onsite cafe will be open serving hot food & drinks
— Track —
The track size will be 30 metres x 16 metres, ETS Carpet with plastic trunk markers & Slidelogy curbs.
— Race Day Format —
Practice will be in heat format, with 4 or 5 minutes runtime depending on total entries.
Racing will consist of 4 rounds of 5 minute (FTQ) qualifying with 2 rounds of 5 minute finals for all. Each final will be counted as a it's own round score, championship will be best 6 rounds from 10.
— Championship Points —
Points will be allocated for each final, each final will count as 1 round score, for top 3 finishers on the day the results of both finals will be taken into account.
— Classes —
– Front Wheel Drive (FWD)
– Stock Touring Car (17.5)
– Modified Touring Car
​
— Tyres and Additive —
All Touring Car Classes: Rush 30CPM (Part Number RU0445).
Front Wheel Drive: Ride-MB Belted with 6-spoke white wheel (Part Number RI-MB-BRCA). ID23-24

Additive is MR33 V4 (Green). Additive will be provided by the organiser, and drivers can ONLY use the additive in the bottles provided. Tyres may be cleaned with the control additive or regular brake cleaner only. No other substance of any kind can be used on the tyres.
Tyre warmers of any type are not allowed.
— Bodyshell & Wing —
Touring Car
Any Touring Car bodyshell approved by the BRCA or ETS and meeting the Global Body Spec. Wing must be made of lexan only and fixed directly to the body in the intended position, with no spacers etc. Wing screws/washers/buttons must be no larger than 20mm in any dimension.
This year, we will fix the bodyshell list on 3rd October 2023.  Bodyshells appearing on the BRCA lists at this date will be allowed.  Any bodyshells released after this date, or added to the lists later in the season, will not be allowed. 
Maximum wing width 190mm. Maximum wing cross section 40x20mm, measured at any point across the width of the wing.
— Front Wheel Drive —
​Any Front Wheel Drive bodyshell approved by the BRCA or ETS and meeting industry-recognised dimensions. Only wings included with the bodyshells may be used, cut out and mounted exactly as intended by the original manufacturer.
This year, we will fix the bodyshell list on 3rd October 2023.  Bodyshells appearing on the BRCA list at this date will be allowed.  Any bodyshells released after this date, or added to the lists later in the season, will not be allowed. 
Tire tread must be visible across at least 50% of the tyre surface, before or after a race. Tyre sanders, truers or other methods to affect the surface of the tyre in any way other than driving on the track, are not permitted during an event.
— Construction/General Rules —
Minimum Weight: Touring Car: 1300g / FWD: 1250g
5mm minimum ride height for all parts of chassis and bodyshell.
​General BRCA/EFRA chassis dimensions and construction rules apply. Chassis layout (position of motor, electronics, etc) is free.
— Motors & Speed Controllers —
Modified Touring
Any modified motor to BRCA/IFMAR rules. Any electronic speed controller.
Stock Touring
17.5 motors to BRCA list as of 1 October 2023 (i.e. motors added to the list throughout the season cannot be used). All competitors must use Blinky/Zero timing speed controllers as per BRCA, EFRA or ROAR lists.
Front Wheel Drive
Motor: Hobbywing Justock G2.1 FTM 17.5. (Motor HW30408011)
ESC: Hobbywing Justock G3 (HW30112003)
(This is the same as the combo used by the BRCA National events in 2023. Drivers must supply their own ESC and motor – there are no handouts)

We will utilise an RPM limit of 17,500, with a maximum FDR of 4.5. This may be adjusted throughout the season in order to create an appropriate speed for the class and track.
Motors in the Stock Touring and Front Wheel Drive classes may be subject to further inspections during the event.
— Batteries —
For all classes competitors must use 7.4v or 7.6v (2 cell) commercially available (in the UK) hard cased LiPo batteries. Batteries may be charged to a maximum of 8.40v. Whilst connected to a charger/discharger batteries must be securely placed in a LiPo sack. Batteries must be charged or discharged using a LiPo charger on the LiPo settings, and must not be charged in excess of the manufactures guidelines, or to a maximum charge rate of 15A (Whichever is lower). The Maximum discharge rate allowed is 20A No heating or cooling of cells are allowed during charging or discharging.
— Booking In Procedures —
Entries are priced at £25 per Round, or £110 if all round entries are paid at the same time. You may only apply to race in 1 class, if you try to book in for 2 we will push those entries to the back of the list. If we do have spaces in classes closer to the event date we will open these up 1st to people that did not have an entry then onto those all ready entered to race as a second class.

Once entries are paid we will not be able to provide refunds for any rounds, Drivers failing to turn up and not notify the team will have their entries moved to the reserve list, drivers persistently cancelling close to the event date will have their entries cancelled.

If you do not have an entry please do not just turn up on the Sunday morning looking for a space, if 1 becomes available the day before we will let people know via our facebook page if no reserve is available.

If for any reason we cannot run the event we will look to 1st move the date, if that is not possible we will then refund drivers in full.
Most of all though have fun racing !
We look forward to seeing you at the track for the series.